Studio Services
Music Creation – Composing and Producing
Audio Services – Recording, Mixing, Mastering
Audio Post Production – Sound Design
MUSIC CREATION
Custom music composed for any media, with experience in film, games, theater, and modern dance.
Classically trained composer with a Master of Arts in Musical composition from Mills College.

Expert acoustic and electric guitarist in jazz, rock, and new music.  

Ability to compose music in most any style.

Skilled in modern tools and techniques of electronic music.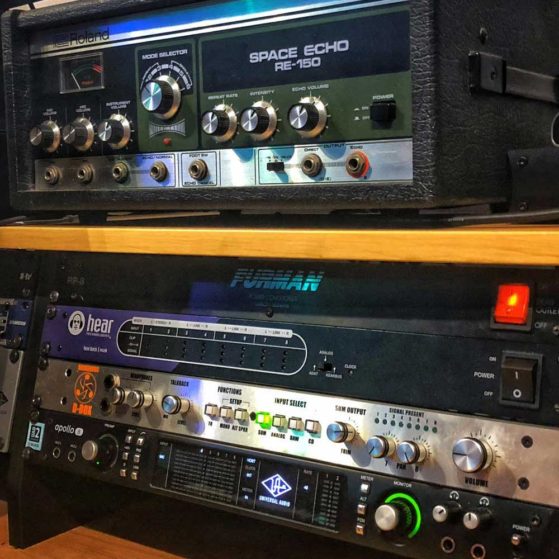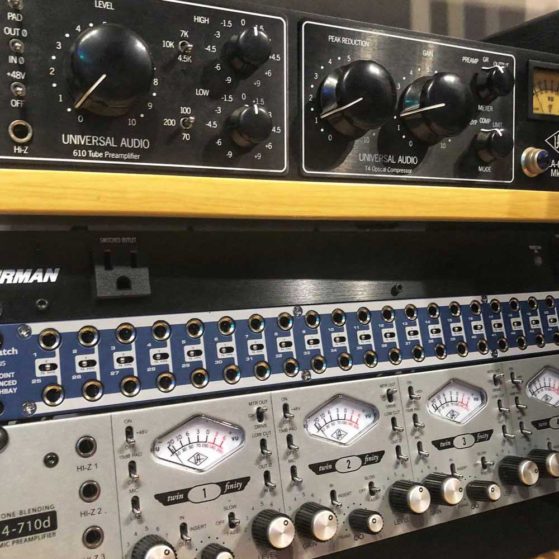 RECORDING
Full band tracking, Voiceover, overdubs.

Mic selection of Ribbons, Dynamics, and Condensers for optimal tone shaping.

Knowledgeable with mic placement, and blending multiple mics for optimal sonic characteristics.

Skilled at a wide range of outboard microphone preamps.

SSL Consoles large format consoles

Expert level operation of modern DAWs Pro Tools and Logic Pro.
MIXING
Track Prepping, Editing, Cleanup, and Pitch correction.

Correct gain-staging through submixes in and out of the box.

Outboard analog summing for more depth, headroom, and impact of your mix.

Mix in a treated environment through multiple monitor sources.

A/B your mix with industry standard recordings for a given genre.

Expert level Dynamic Processors, Equalization, and Time Based processors.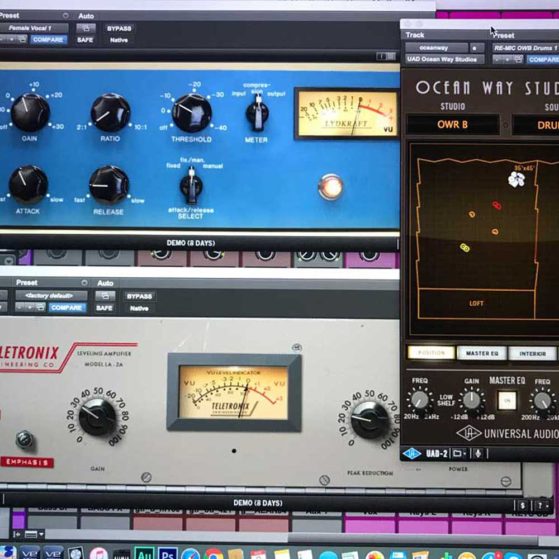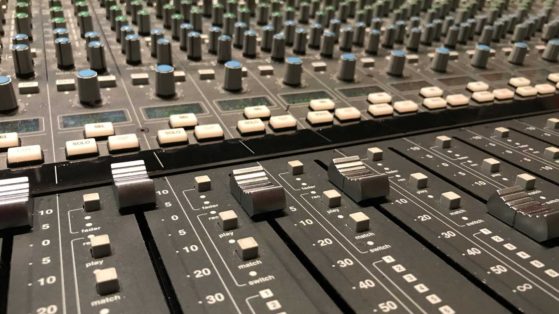 Audio Post Production
Experienced composer in creating customized content for film and games.

Skilled music editor in choosing the correct style and editing perfectly in time.

Dialog Editing, ADR, Voiceover, Location recording.

Foley recording for customized sound effects.

Sound Design with various synthesizers in creating pads, beds, abstract sounds, signal processing, and creating customized sound designs from scratch.

Sound Effects cutting and library management for fast integration to DAWs.
Here's a look inside the studio
Gear / Software
Expert level in Modern DAWs specializing in Pro Tools and Logic.

Universal Audio Apollo Unison Preamps

Outboard Preamps

Skilled at music notation featuring Sibelius.

Professional Audio Plug-ins Waves, Universal Audio, Fabfilter, Sound Toys and others.

Native Instruments Komplete Ultimate.

Moog analog synthesizer and Nord Electro keyboards.

Fender Jazz Master and Godin acoustic and electric guitars.

Mesa Boogie, Fender Deluxe, Masco Amplifiers.

Large collection of boutique guitar pedals used for unique signal processing.

Roland Space Echo, EchoPlex

Townsend Labs L22 Sphere, Microphone Modeler.